Curriculum Design
Dunes International School, Abu Dhabi is affiliated to Central Board of Secondary Education (CBSE). We follow CBSE curriculum designed and developed by the NCERT, New Delhi
We offer students an education built on the strong principles and framework of Indian education.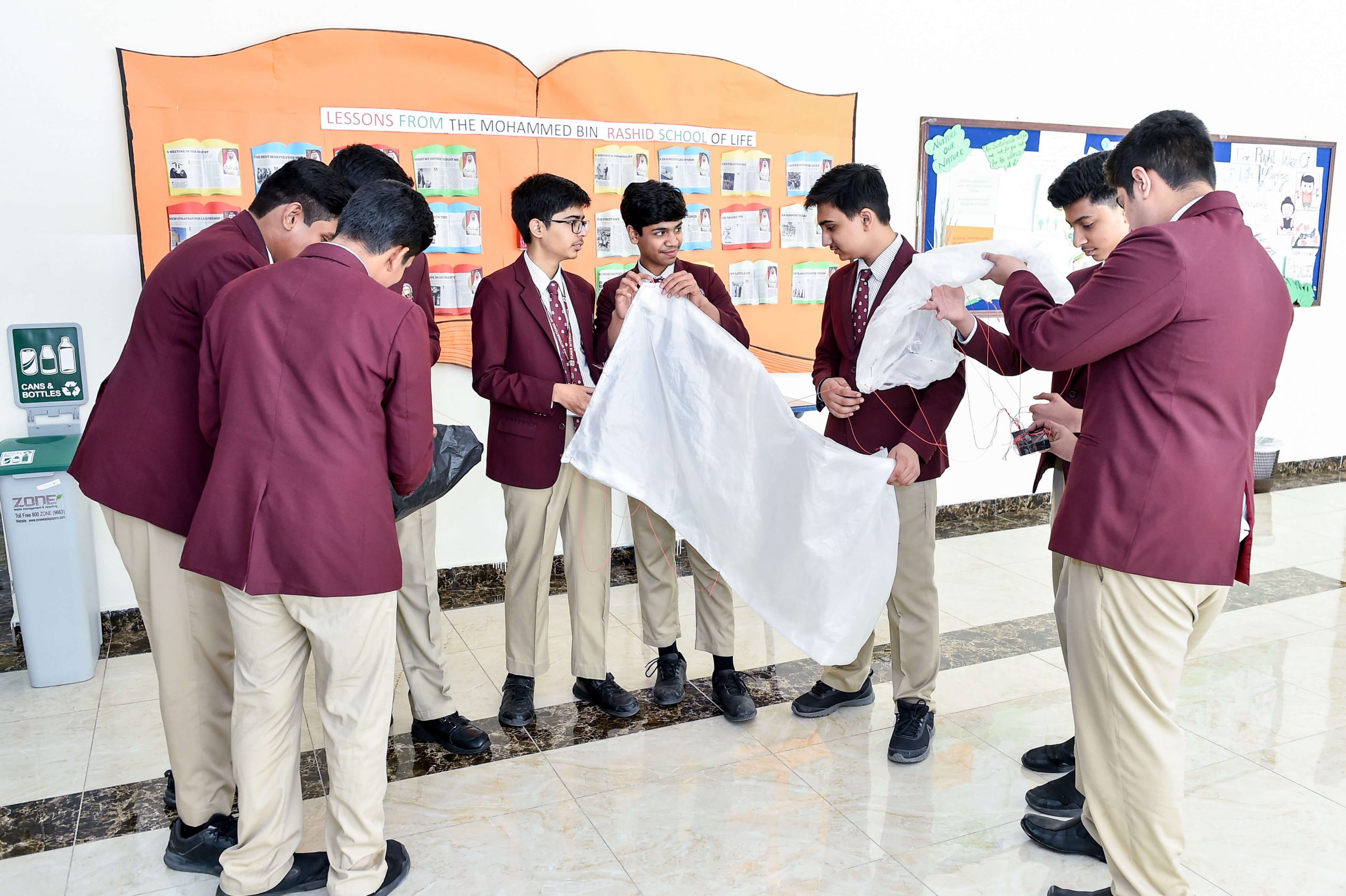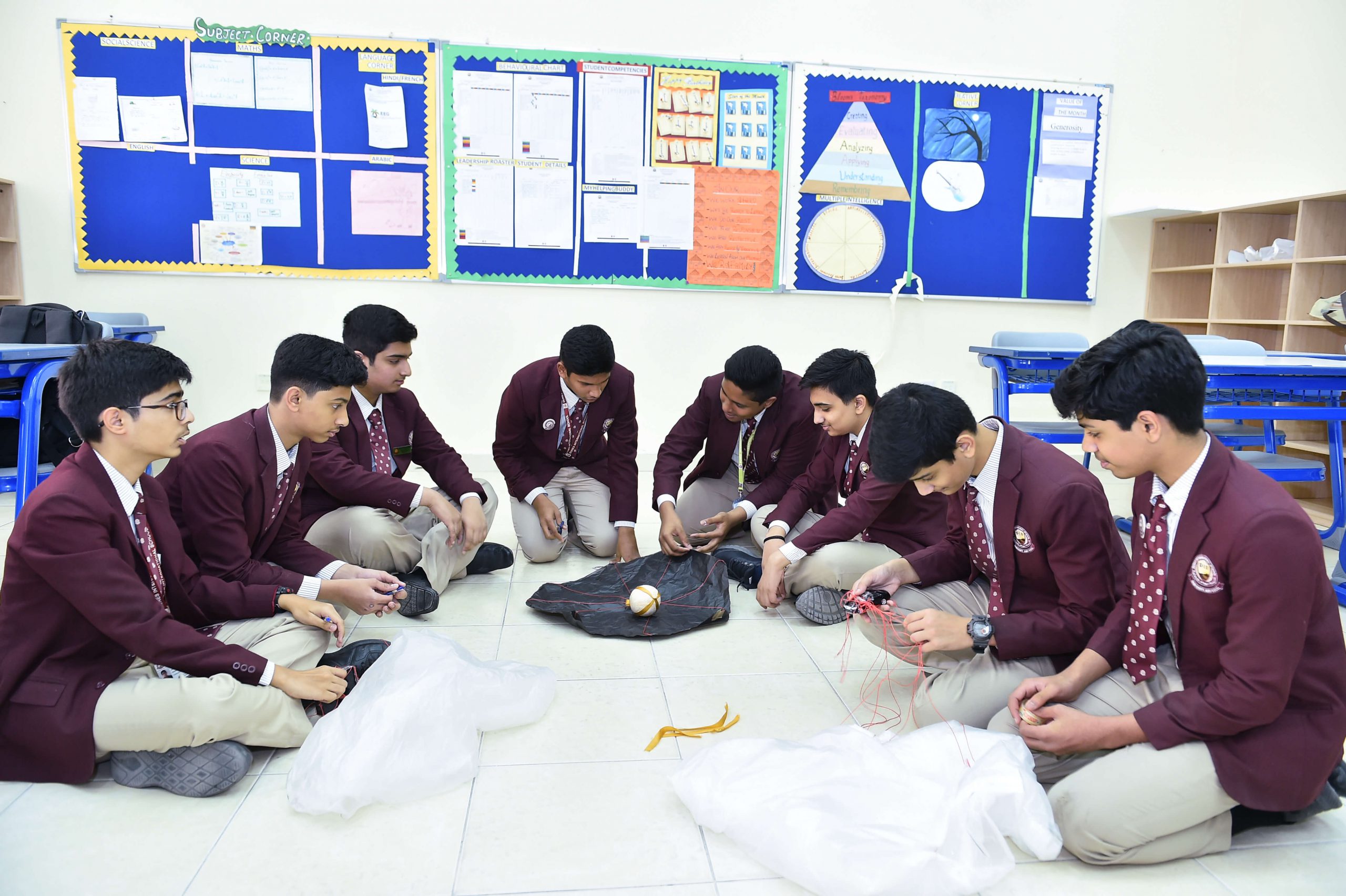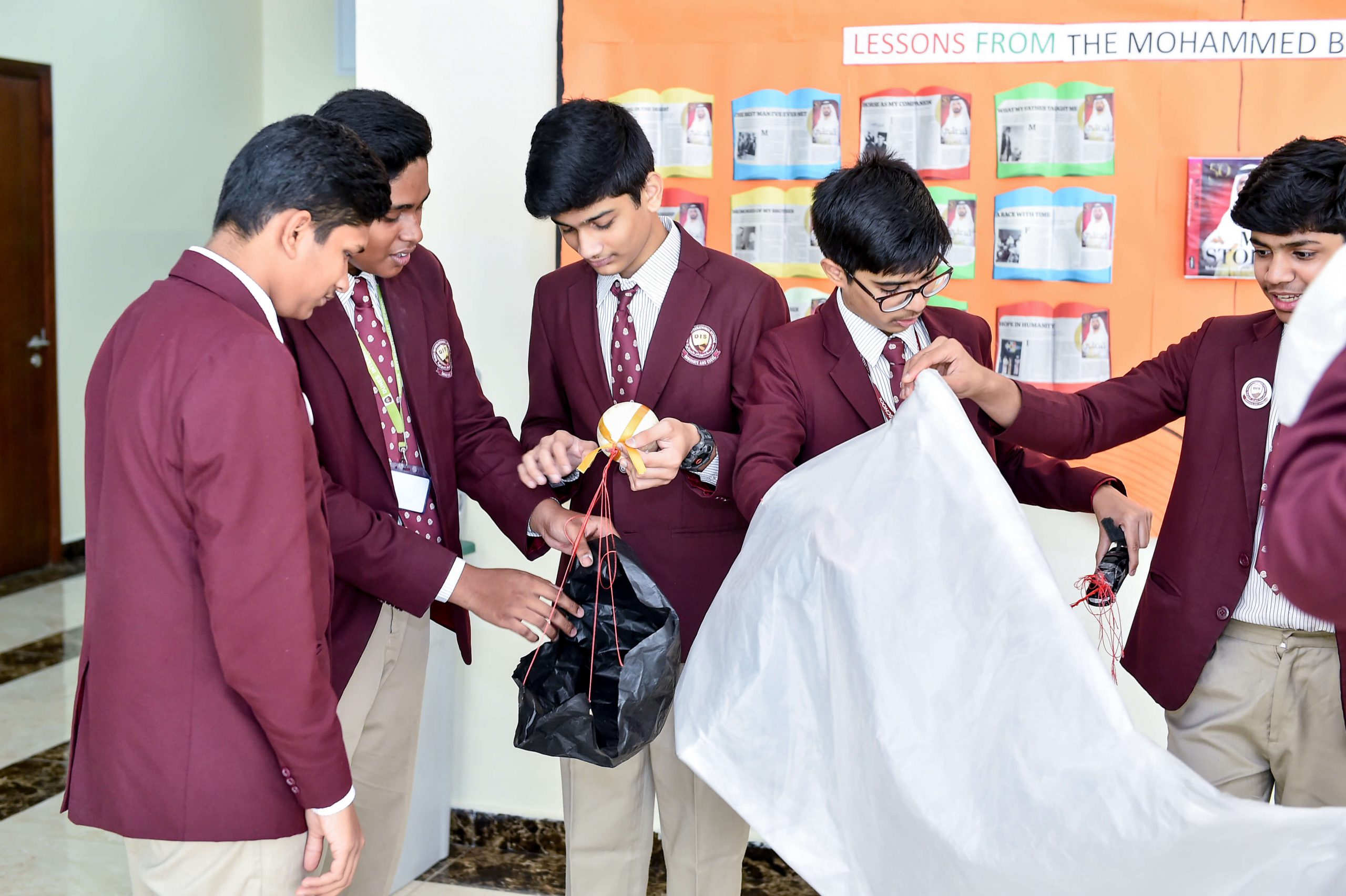 Always Experimenting
English language medium
Curriculum enhanced by mapping to international boards and learning programs that strengthen academics and skill development
ICT are used by the teachers and students
Inquiry based, collaborative and problem solving approach
Arabic language is taught and is compulsory for all and Islamic studies are compulsory for Muslim students (in line with the curriculum given by the Ministry of Education)
UAE culture, heritage and cultural appreciation is an integral part of the curriculum
Kindergarten
Kindergarten years are focused on developing cognitive and motor skills to the tiny tots. During these formative years, we give our young learners individual attention as they are introduced to school life for the first time. We try to embed friendly and inviting learning environment for them.
Subjects at the Kindergarten Level:
English
Mathematics
Environmental Studies
Apart from the core learning-Music, Art, Swimming, Dance and Sports activities are also important for learning and imbibing various skills and therefore it is an integral part of the curriculum. Students participate in fun-filled activities, including games, music, art and craft, story sessions, field trips, special weeks, assemblies and events.
PRIMARY SCHOOL- GRADES 1 TO 5:
Emphasis is laid on a balance of child led and teacher led activities to promote skill based learning. Activities that are free and structured, individual as well as collaborative form the basis of experiential learning. To develop the literacy and 21st century skills, Dunes International School offers the following subjects in primary school.
SUBJECTS FOR GRADES 1 TO 5:
English
Mathematics
E.V.S (For Grade 1 and 2)
Science (From Grade 3 upwards )
Social Science (From grade 3 upwards)
UAE Social Studies
Hindi
Arabic
Islamic Education / Moral Science
Computer Science
French (From grade 5 upwards)
General knowledge
Swimming
Music and Movement
Physical Education
Art and craft
Middle (Grade 6-9)
At our upper primary stage, integration of Science and Technology, bringing Mathematics closer to life and the introduction of integrated thematic approaches to teaching of Social Sciences, are some of the new elements of the curriculum.
Languages:

 

Emphasis on Listening, Speaking, Reading and Writing
Science and Technology: Focus on inquiry based learning and learning by doing through research and experiments.
Social Science: Developing social skills rather than mere acquisition of facts.
Mathematics is taught with a problem-solving approach.
Subjects at the Middle School Level:
English
Mathematics
Science
Computer Science
Social Studies & UAE Social Studies
Islamic Studies / Moral Science
French / Hindi
Arabic
Music, Art and Craft, Physical Education and Sports activities are included in the timetable to ensure holistic development.
Secondary (Grade 10-12)
During these years, each student's intellectual, aesthetic, physical and cultural growth is strengthened and extended to a foundation course that enables them to excel in the CBSE board examination.
The All India Secondary Examination, conducted by the Central Board of Secondary Education, New Delhi, is held at the end of Grade 10 and Grade 12.
Subjects offered in Grade 10:
English
Mathematics
Science
Social Science
Computer Science
Optional languages include Hindi and French
Arabic
Islamic Studies examination is conducted for Muslim students in both the years.
Work Experience, Art Education and Physical Education classes as per CBSE requirements are also woven into the curriculum.
Selection of Subject Stream – Grade 11 and 12
At Dunes, we are offering a range of subject combinations:-
STREAM
SUBJECTS
SELECT ANY ONE
SKILL SUBJECT
ELIGIBILITY
Electives
1
2
3
4
5
6
 Science Stream-Group 1
English
Physics
Chemistry
Math
Physical Education/Computer Science
FMM/Yoga
Aggregate of 70 % in all exams in Grade
Science Stream- Group 2
English
Physics
Chemistry
Biology
Math / Physical Education /Computer Science
FMM/Yoga
Aggregate of 70 % in all exams in Grade
Commerce stream – Group 1
English

Economics

Accountancy

Business

Studies

Physical Education /Computer

Science/Math/ Entrepreneurship

FMM/Yoga
Aggregate of 70 % in all exams in Grade
Commerce stream – Group 2
English

Economics

Accountancy
Math

Physical Education/Computer

Science/Entrepreneurship/

FMM/Yoga
Aggregate of 70 % in all exams in Grade
The compulsory subjects that the candidate will have to appear, according to the Central Board of Secondary exam scheme are:
General Studies
Work Experience
Health and Physical Education
Skill Subject ( Optional 6th Subject): Financial Markets Management (FMM) / YOGA